Adriana Mass is a name that is now known by many people across Estonia and beyond, thanks to her recent crowning as Miss World Estonia 2022. But beyond her title, Adriana is a young woman with many talents and passions, and a deep desire to make a difference in the lives of others.
Born in the coastal town of Pärnu, Adriana grew up surrounded by music and art. From a young age, she showed a particular talent for playing the violin, and her parents encouraged her to pursue her passion. At the age of 10, Adriana enrolled in the Tallinn Music School, one of the most prestigious music schools in Estonia. She studied there for several years, honing her skills and developing her love for classical music.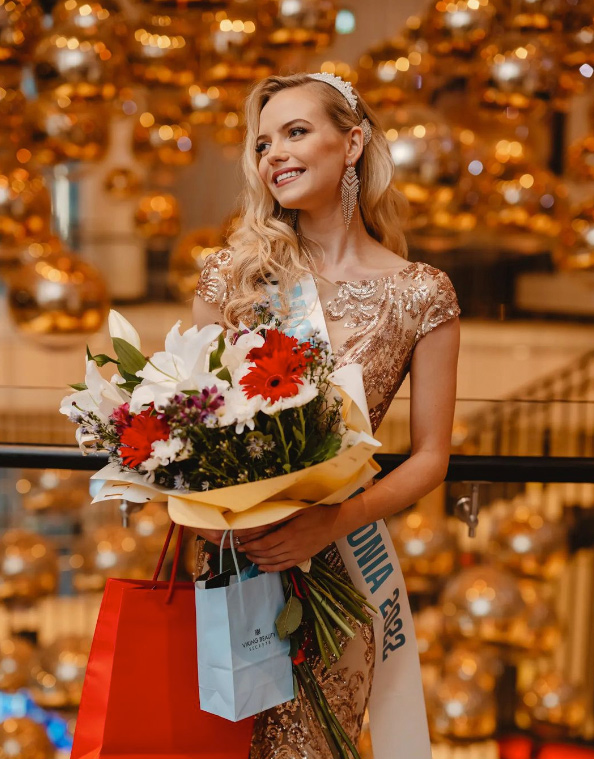 But while Adriana was certainly gifted in music, she was also a very empathetic and caring person. She noticed that many of her fellow students at the music school were struggling with the pressures of the industry, the stress of performance, and the loneliness of being away from home. As a result, she became increasingly interested in mental health and psychology, and began to explore ways she could help her peers.
After completing her studies at the music school, Adriana decided to pursue a degree in social work and rehabilitation management at the University of Tartu. This field allowed her to combine her passion for helping others with her interest in mental health, and she quickly excelled in her studies. She became involved in a number of mental health initiatives and organizations, advocating for better mental health care and resources for young people.
At the same time, Adriana continued to pursue her love for music, performing with various orchestras and ensembles across Estonia and Europe. She even had the opportunity to perform with the Royal Concertgebouw Orchestra, one of the world's best orchestras. Her talent and dedication to music were clear, but she knew that she wanted to use her skills and platform to make a positive impact in the world.
In 2019, Adriana decided to enter the Miss Estonia competition. She saw this as an opportunity to promote her passions and beliefs, and to use her platform as a beauty queen to advocate for mental health and environmental sustainability. She competed in several smaller pageants, including Face of Beauty International and Miss Aura International, and quickly gained recognition for her poise, intelligence, and beauty.
Finally, in August 2022, Adriana achieved her ultimate goal: she was crowned Miss World Estonia 2022. This title not only recognized her beauty and grace, but also her talent, intelligence, and commitment to making a difference in the world. As Miss World Estonia, Adriana will represent her country at the upcoming Miss World pageant, where she will have the chance to compete against women from around the world and promote her platform on a global scale.
But even with her new title and recognition, Adriana remains grounded and focused on her goals. She continues to advocate for mental health and sustainability, and has plans to pursue a career in medicine and psychology after completing her degree. She hopes to use her platform to raise awareness about the importance of mental health care, and to promote sustainable practices that will help preserve the planet for future generations.
Adriana's story is an inspiring one, and it shows that beauty pageants can be a powerful platform for social change. By using her talents and passions to make a positive impact in the world, Adriana has shown that beauty is not just skin deep, but can be a powerful force for good. We can all learn from her example, and strive to use our own talents and passions to make a difference in the world.
---
Related Articles
---