Balsam Hussein, is a 26-year-old TV presenter and former hair-transplant specialist who was crowned Miss Iraq 2022.
Balsam, who was born and raised in Baghdad, represented the Al Karakh district of Baghdad during the pageant.
Balsam Hussein At Miss World Iraq
Balsam Hussein was crowned on July 28th, 2022, at a beauty contest held in Erbil, the capital and most populated city in the Kurdistan Region of Iraq.
She was among 19 contestants from across the country who were vying for the title and a chance to represent Iraq at the Miss World and Miss Universe events.
She said she had always dreamt of being a TV presenter. After training in Turkey, she worked as a hair-transplant specialist before finally achieving her dream.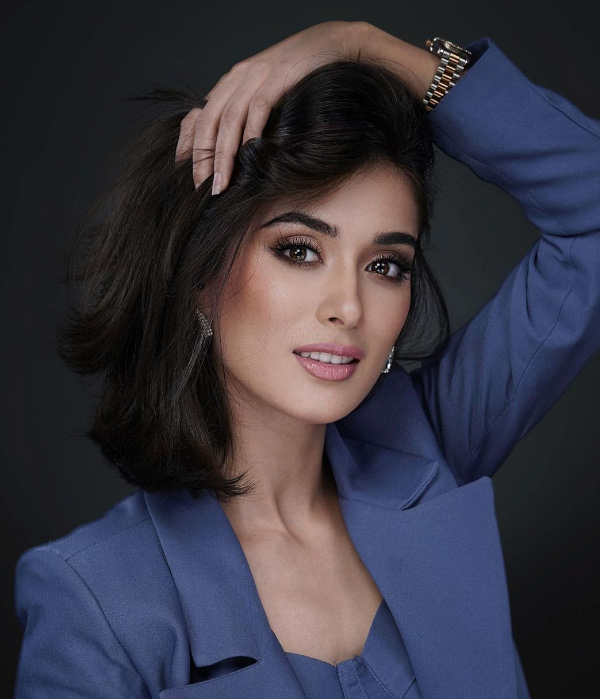 The Miss Iraq pageant was founded in 1947 but was suspended for over 40 years from 1973 until 2015 due to political and armed conflict in the country.
Balsam hopes to send a message to all Iraqi women to never give up in the pursuit of their dreams. She said, "Fight to get your goals and be patient. You have faced wars and difficulties, do not make the harsh conditions a rock in your path, destroy it and keep going until all your dreams are met."
Balsam wants to improve the media and journalism field in Iraq, and being the winner of Miss Iraq will help her to be closer to achieving that dream. She hopes to see Iraqi women take their rightful place in society and encourages them to keep fighting for their goals.
Sarah Saad and Jihan Majid were the first and second runners-up, respectively, while Hind Akram and Sarah Khaled completed the Top 5 finalists.
Balsam Hussein will represent Iraq at the Miss World and Miss Universe pageants. She said, "From today, I represent all of Iraq. I would like to send a message to all Iraqi women: do not give up, fight to get your goals, be patient. You have faced wars and difficulties; do not make the harsh conditions a rock in your path — destroy it and keep going until all your dreams are met."
---