Camila Andrea Pinzón Jiménez is a Colombian model and beauty pageant titleholder.
Camila Pinzón was born on May 10, 1996 in Duitama, Boyacá to parents Javier Pinzón and Camila Jiménez. She completed her elementary and high school education at Colegio Campestre Suazapawa in Nobsa, Boyacá.
Later she pursued her undergraduate and master's degrees in International business and Marketing at the Sorbonne University and Cambridge University while living between France and England.
Camila participated in the Miss Universe Colombia 2021 competition and achieved the Top 13. However, she was crowned Miss World Colombia 2022 on August 20, 2022, becoming the first delegate from Boyacá to ever win the title. She bested 24 other contestants to win the crown, and will represent Colombia in the Miss World 2023 pageant.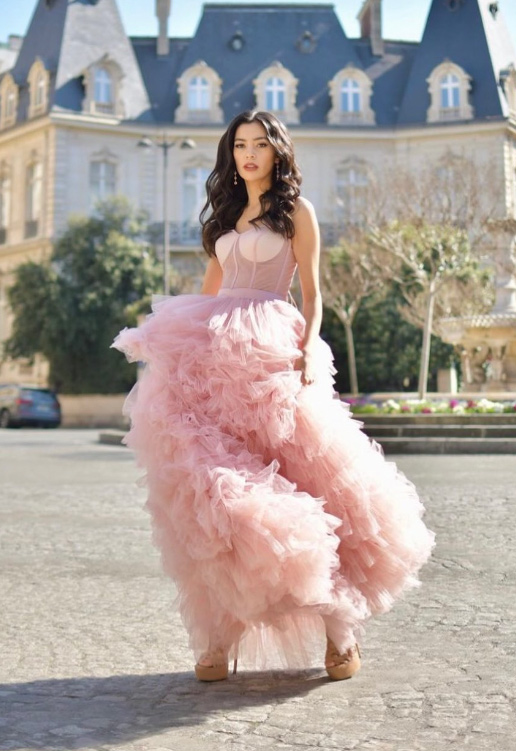 Apart from being a beauty queen, Camila is a professional in international business, fluent in Spanish, English, French, and Italian. She is a Sorbonne University graduate, and has worked for famous firms such as Dior, Louis Vuitton, Prada, and Moet Hennessy in the field of marketing.
Camila is passionate about promoting quality education and language learning among young Colombians through her social project "The keys to the world". She provides language classes in schools in her department and motivates Colombians living abroad through her talks and educational material. Her hobbies include movies, surfing, and traveling to learn about new cultures.
Camila is known for her discipline, sweetness, determination, resilience, and humanitarian work, and is an inspiration to many.
---