Daria Gapska is a 22-year-old nursing student from Ballymena, Northern Ireland, who has recently been crowned Miss Northern Ireland 2022. She is expected to compete in Miss World 2023, where she will represent her country and province.
Daria Gapska originates from Ballymena and is – as her name suggests – of Polish descent. She is an alumni of St Patrick's College.
Table of Contents
Daria Gapska At Miss Northern Ireland 2022
The Miss NI Gala Final is a highly anticipated event in Northern Ireland, and the judges for the competition are always prestigious and highly respected figures. This year's Miss World, Karolina Bielawska from Poland, was among the judges of the 2022 edition contest, adding to the excitement of the event.
The competition was held on May 23, 2022, at the Europa Hotel in Belfast, where 23 contestants vied for the title.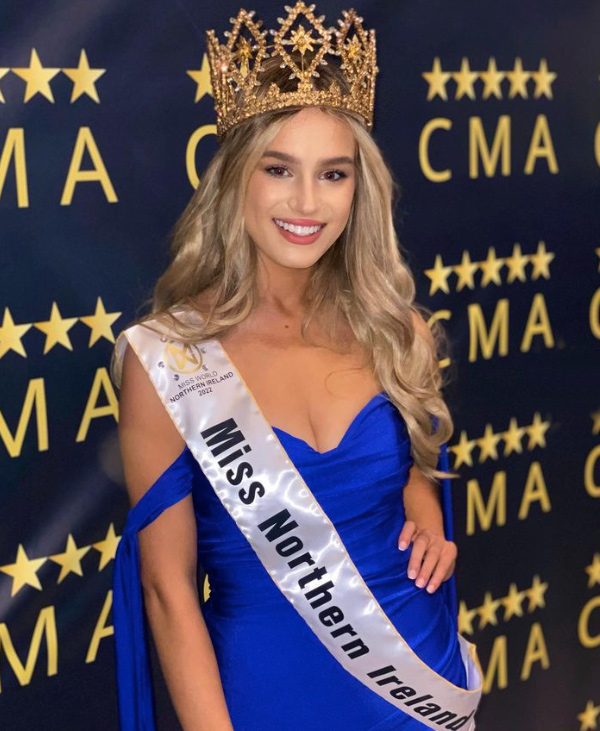 Daria was named Miss Nu Delhi at the Miss NI Gala Final before taking the top spot. She was passed the crown from Miss NI 2021 Anna Leitch, who took part in this year's Miss World competition and went on to place within the top six, earning the title of Miss World Europe.
Social Advcoacy
The newly crowned Miss Northern Ireland 2022 is hoping to use her new platform to open up the conversation surrounding mental illness during her reign.
Speaking to Belfast Live on her first official day as Miss NI, Daria said, "What appealed to me was the 'Beauty with a Purpose' aspect of it as there is a misconception about pageants that it is only about the way you look or how bright your teeth are, how nice your hair is, but it is absolutely not like that at all."
She added, "I've learnt, especially from hearing the judges' comments, is that it is all about who you are on the inside, how you present yourself, what your personality is like, and how you talk to others. I saw this as a really big platform for sharing your values and with Miss Northern Ireland, it was the first time I really sat down with myself and asked what my values are and it really helps you build yourself as a person and become the best version of yourself."
Daria also works as a part-time model and expressed gratitude to those who helped her achieve the crown in her Instagram post. She thanked everyone at ACA Models and Miss World Northern Ireland for their support, as well as the sponsors who made the competition possible.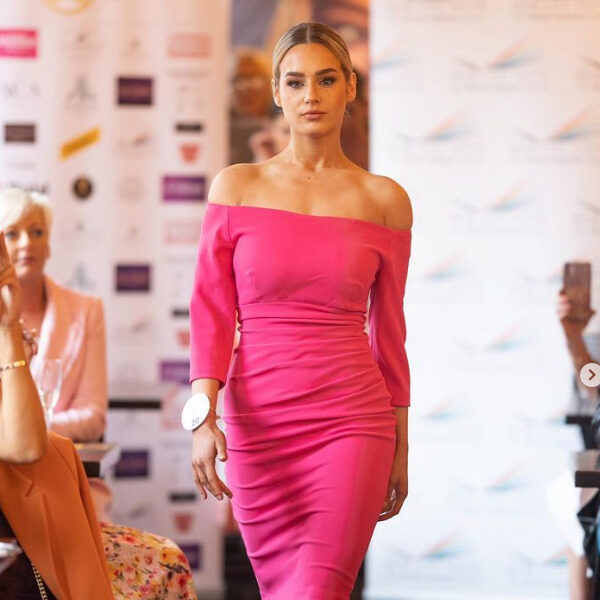 Daria's win was a testament to her hard work and dedication to her studies, her passion for modeling, and her desire to use her platform to raise awareness about mental health issues. She will undoubtedly make a great representative for Northern Ireland at the Miss World 2023 competition, and her fellow contestants at the Miss NI Gala Final have praised her for her kindness and grace.
Northern Ireland is part of the United Kingdom, and since 1980, Miss Northern Ireland would still have to compete at the Miss United Kingdom pageant. However, in 2000, after the political devolution in the United Kingdom, the Miss Northern Ireland winner began competing directly at Miss World.
Images: Kind courtesy of Daria Gapska Instagram
References:
Belfast Live
Northern Ireland World
Love Ballymena
---