Elise-Gayonne Vernon is a fashion model and winner of Miss World Belize 2022.
Vernon, who is 21 years old, hails from Biscayne Village in the Belize District, and is a young farmer and certified beekeeper. She has Associates Degree in Biology from St. John's College Junior College.
Vernon's selection as Miss World Belize is a significant achievement, especially since she comes from a rural community where agriculture is a crucial part of daily life. Her victory will undoubtedly inspire other young people in Belize to pursue their dreams, regardless of their backgrounds. During her training for the pageant, Vernon spent a large portion of her time in San Pedro Town, where she sharpened her skills and prepared for the competition.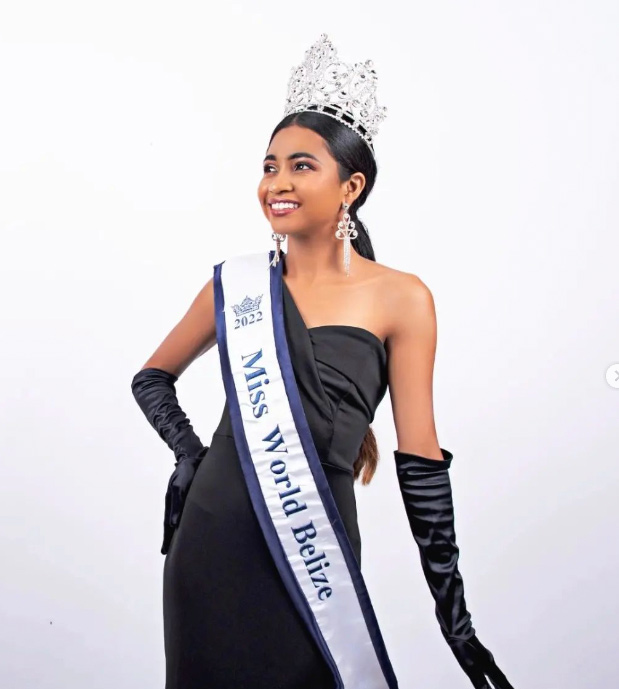 In an interview with The San Pedro Sun, Vernon shared her goals as Miss World Belize. One of her primary objectives is to inspire others, which is something she hopes to accomplish by engaging in feeding programs. Vernon explained that she wants small farming communities to join forces and help provide for those in need. Her initiative to create a feeding program is commendable, given the current economic challenges facing many Belizeans.
On winning the crown, Elise took to her official social media to thank everyone as she wrote, "Thank you to everyone who played a significant part in my pageant journey. I could not have done this without your support! I wouldn't be here without the support of my mother, my family, my friends, my community, and my sponsors. Thank you to the ILS Phoenix Foundation for giving me this opportunity!"
At the Miss World Belize 2022 finale, three of the six contestants were recognized. The first runner-up was Tori Chaplin, who will take over the duties of Miss World Belize if Vernon is unable to fulfill her responsibilities. Additionally, the pageant saw the crowning of Belize's first-ever Miss Global, Paris Cawich, who will represent Belize at the upcoming pageant in Vietnam in 2023.
The new Miss World Belize is now preparing to represent the "Hidden Jewel" of the Caribbean and Central America, Belize, at the 71st Miss World.
---