Maria Fernanda Rivero Arteaga is a Bolivian model and beauty queen who won the title of Miss Bolivia Mundo 2021.
She was born and raised in Santa Cruz de la Sierra, Bolivia, and is the daughter of Avir Rivero and Miluska Arteaga. Standing at 5'6″, she began her modeling career in 2017 and has since been featured in various magazines, brands, and fashion shows.
In 2010, Fernanda was first featured as a model in the catwalk of the brand Gallery. In 2012, she moved from Santa Cruz de la Sierra to Beni, where she completed high school.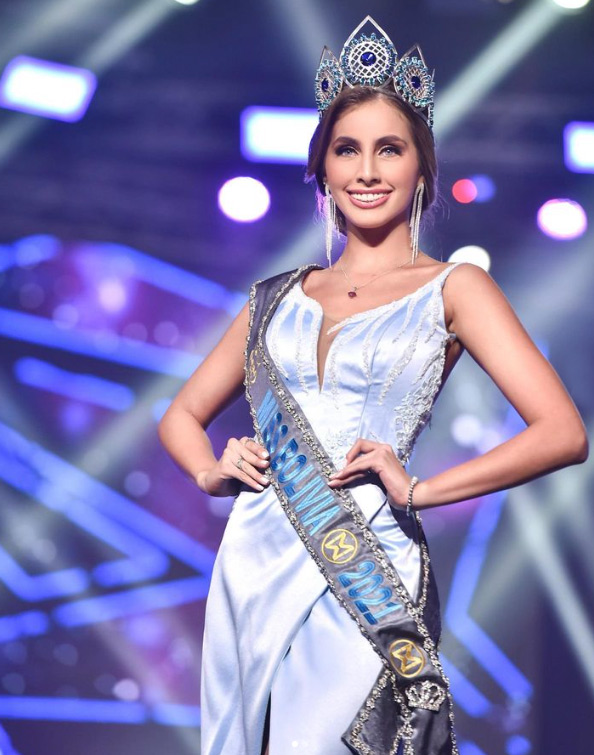 She then spent a year in Cochabamba before moving back to Santa Cruz de la Sierra to pursue a career in modeling. Over the years, she has worked with several high-profile brands and was featured as a model in the BoMo Primavera-Verano 2018 and Magníficas Ferial 2020 fashion shows.
Despite her busy modeling career, Fernanda has also been pursuing her bachelor's degree in international trade while reigning as Miss Beni 2021. In August 2021, she competed against 24 other candidates at the Miss Bolivia 2021 pageant in Santa Cruz de la Sierra and was crowned Miss Bolivia Mundo 2021, becoming the eighth person from her department to win the national title.
After being crowned, Fernanda took to social media to express her gratitude and emotions, thanking her country, family, friends, and supporters who inspired her to move forward for this great dream. She is now set to represent Bolivia at the 71st Miss World pageant, which will be held next year.
---