Florinda José is a fashion model and beauty pageant winner from Angola, Africa. In November 2022, Florinda was crowned Miss Angola Mundo 2022 (Miss World Angola).
The 22-year-old education science student from Benguela believes her dedication, beauty, intelligence and a lot of self-discipline won her the national crown.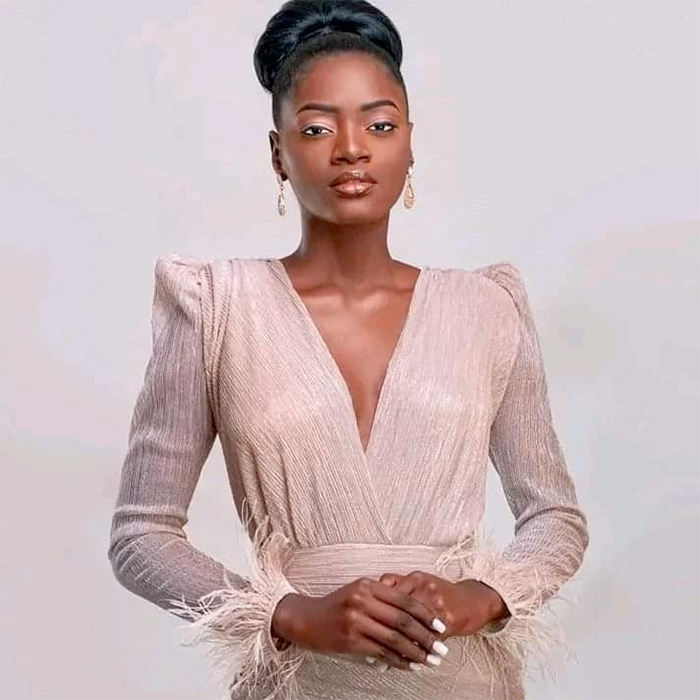 On winning the national crown, Florinda quoted, "It's a moment I've always dreamed of and wanted, I worked hard for this, which involved having a lot of discipline, thank God I won and I hope to represent my country well in Miss World. I certainly hope to bring the Miss World crown to Angola, I will work hard for this, with all the discipline and dedication. I would like to thank my family for their support, advice and strength, as well as my friends and colleagues at the university – thank you very much."
Florinda will advocate 'education for all' through her reign. "Education is the main factor for the social and economic development of a country, education is the future, so why not invest in children's education? This is my social cause", she quotes.
During Miss Angola Mundo 2022, Pâmela Esteves and Jurema Chipato were announced as the first and second runners-up, respectively.
Florinda succeeds Miss World Angola 2021 Ruth Carlos and will represent her country at the 71st Miss World competition to be held in UAE. Miss Mundo Angola 2021 Ruth Carlos competed at Miss World 2021 but failed to place in the Top 40.
Angola has yet to win the Miss World pageant. The country's highest placement was first runner-up in 2007 with Micaela Reis.
---
Related Articles
---