Lesego Chombo is a 22-year-old attorney from Maun, Botswana, who was crowned Miss Botswana 2022.
Lesego beat nine other finalists to become the official representative of Botswana at the Miss World 2022 competition. The pageant was attended by reigning Miss World Karolina Bielawska from Poland.
Lesego, who is an aspiring lawyer, stated that she is an all-rounder who believes in personal advancement. She wants to pursue social justice through her service, especially for underprivileged communities.
She plans to create a conducive environment for the development of underprivileged children and promote accessibility to economic, social, and political resources for the underprivileged community as a whole. Lesego believes that service is contagious, and service to those in need is the ideal practice that Botswana needs to be a better place.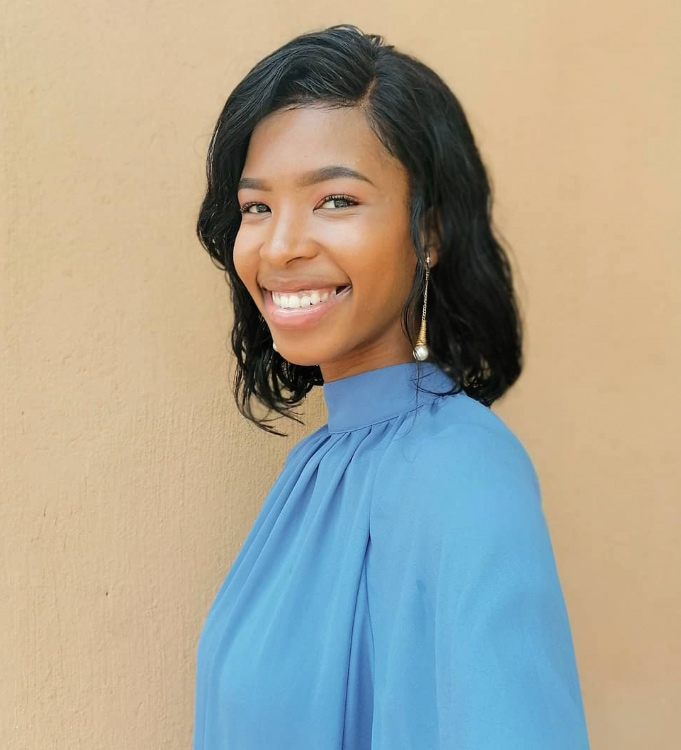 Lesego is very fond of aerial yoga and enjoys enhancing other skills such as modeling, hairdressing, baking, playing guitar, and singing.
Lesego's court included first runner-up Tshepo Nthaga and second runner-up Sebaga Manyapetsa. Lesego's BWAP was widely appreciated at the pageant.
Botswana is yet to win the Miss World crown, but Lesego will be aiming to change that. The highest placement for the country was in 2010 when Emma Wareus finished as first runner-up to USA's Alexandria Mills. Lesego succeeds Palesa Mofele, who was one of the Top 40 contestants at the Miss World 2022 pageant held in Puerto Rico.
---
Related Articles
---