Letícia Frota is a 20-year-old psychology student from Manaus, who was crowned Miss Brasil Mundo 2022 in Águas Claras, Brasília.
She is the first ever Miss Brasil Mundo from the state of Amazonas. Letícia competed against 35 other contestants and won the national beauty pageant, edging out Gabrielle Flávia Araújo of Espírito Santo, who was named first princess, and Ana Carolina Manginelli of São Paulo, who finished as second princess.
The representatives of Recôncavo Baiano and Rio Grande do Norte, Isabella Gregorutti and Thuany Cristine de Medeiros, respectively, were the third and fourth princesses.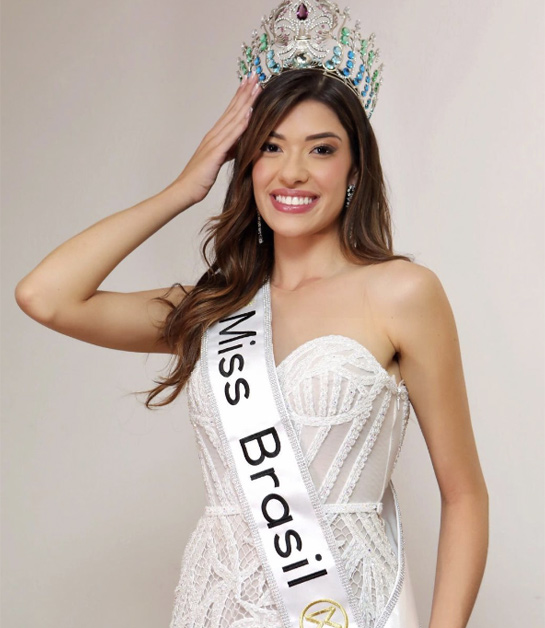 Letícia's victory earned her the right to represent Brazil at the 71st Miss World pageant.
She will also serve as an ambassador for the project aimed at combating leprosy in Brazil.
Letícia is an exchange student in Canada and believes in influencing positivity through love and faith. With her stunning beauty and grace, Letícia will be a strong contender for the international crown as well.
Letícia Frota's win is a significant milestone for her and the state of Amazonas. Her journey as Miss Brasil Mundo 2022 and representative of Brazil at the Miss World 2023 pageant is sure to inspire many young women to pursue their dreams and to represent their communities with pride and passion.
Brazil is considered a beauty powerhouse, currently ranked 4th at the Big5 Ranking, a ranking of the five major international beauty pageants that includes Miss Universe, Miss World, Miss International, Miss Earth, and Miss Grand International.
---