Marlène Kany Kouassi, is a 23-year-old law student, who was crowned as Miss Côte d'Ivoire 2022.
The coronation ceremony hosted by the organization of Miss Côte d'Ivoire took place at the Palais des Congrès of the Sofitel Abidjan Hôtel Ivoire on 2nd July 2022.
The event saw aspiring divas from all over the country competing for the national title. Marlène's court includes first runner-up Nassita Diacko and second runner-up Gnakpa Laurely.
Marlène aims to prove to young women that with enough willpower, courage, and hard work, they can achieve their goals and dreams.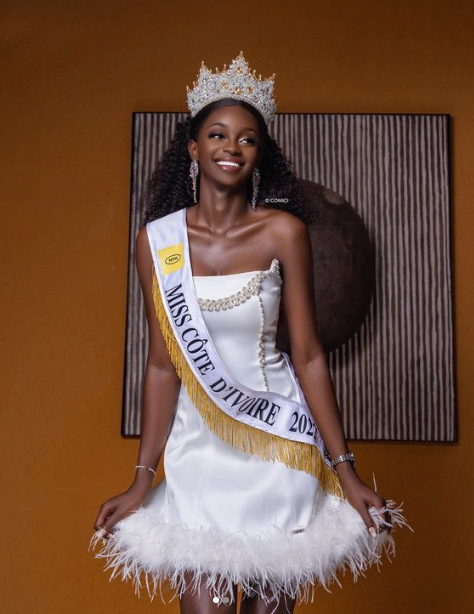 Marlène is also an avid promoter of culture and proud of her country's rich cultural heritage. She believes that culture is the possibility of creating, renewing, and sharing values, and it is an essential part of our identity. Marlène will represent Côte d'Ivoire at the upcoming Miss World 2022 competition and hopes to inspire young Ivorian girls to fight for their dreams.
She is an advocate of women's leadership and encourages women to establish their professional, family, and social goals and work towards achieving them. She believes that every woman has the potential to be a leader and make women's voices grow with her.
The coronation night was graced by the presence of Miss World 2021 Karolina Bielawska, Miss World Europe 2021 Anna Leitch of Northern Ireland, and Julia Morley, President of the Miss World organization.
Reigning Queen Olivia Yacé bid adieu to her title and shared her gratitude for the esteem, honor, and love she received during her reign. Marlène succeeds Miss World Africa 2021 and the second runner-up of Miss World 2021 Olivia Yace for the national title.
---