Ndavi Nokeri is a talented South African model and beauty pageant titleholder, born in Tzaneen, Limpopo Province, South Africa.
Ndavi Nokeri Biography
Ndavi was born on 25 January 1999. She comes from a family of pastors, and her upbringing was grounded in the Christian faith. Ndavi is the youngest child in her family and is fluent in Xitsonga and Sepedi, in addition to English and Afrikaans.
In 2016 she became Miss Ben Vorster High School. In November 2019, she was crowned Miss Jozi 2019 at Newton Music Factory in Johannesburg, Gauteng. She became a member of Golden Key International Honour Society in 2020.
In 2021, Ndavi earned her bachelor's degree in investment management.
Ndavi Nokeri At Miss South Africa
She decided to enter the Miss South Africa 2022 pageant and emerged as the winner on her first attempt. The national competition took place on 13th August 2022, at the SunBet Arena in Pretoria, where Ndavi was crowned Miss South Africa 2022.
Ndavi is set to represent South Africa in a number of prestigious pageants, including Miss Universe 2022, Miss World 2023 and Miss Supranational 2023.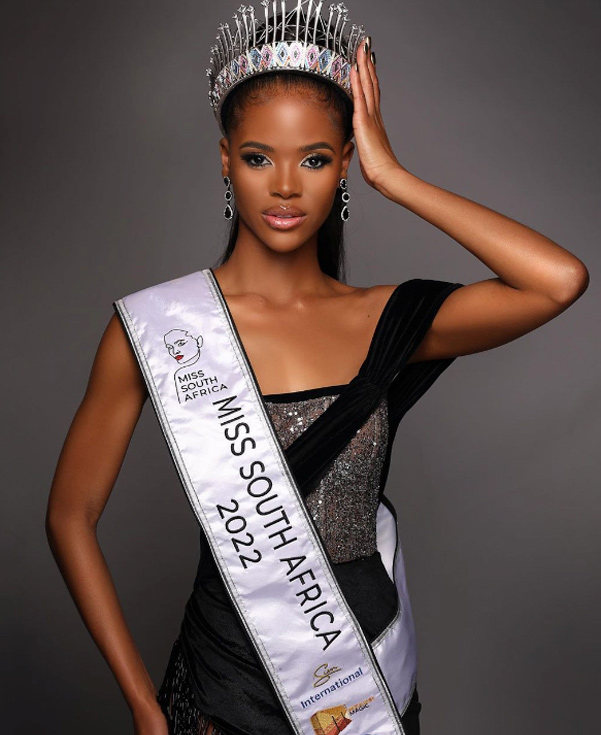 She has already demonstrated her talent for public speaking, with her insightful answer to the Q/A session at the Miss South Africa pageant. Ndavi believes that embracing diversity is the key to keeping the unity of the nation intact.
Ndavi's win is a groundbreaking moment for her and her community. She is grateful to her family and friends for their unwavering support throughout her journey to success. Ndavi's triumph is a reminder that no matter where we come from, our dreams are valid, and with dedication and hard work, we can achieve greatness.
Images: Kind courtesy of Ndavi Nokeri Instagram
---
Related Articles
---