Vanila Andeme is a young woman from Equatorial Guinea who recently achieved a remarkable feat by winning the coveted Miss World Equatorial Guinea 2022 title.
The finale of the pageant was held at Parque Nacional de Malabo in Malabo on 17th September 2022, where Vanila emerged as the winner among 14 finalists representing various cities and districts of their country.
Vanila, who hails from the district of Ebibeyen, is a 20-year-old hotel receptionist and preuniversity student. She is a bilingual speaker who can fluently communicate in both English and French.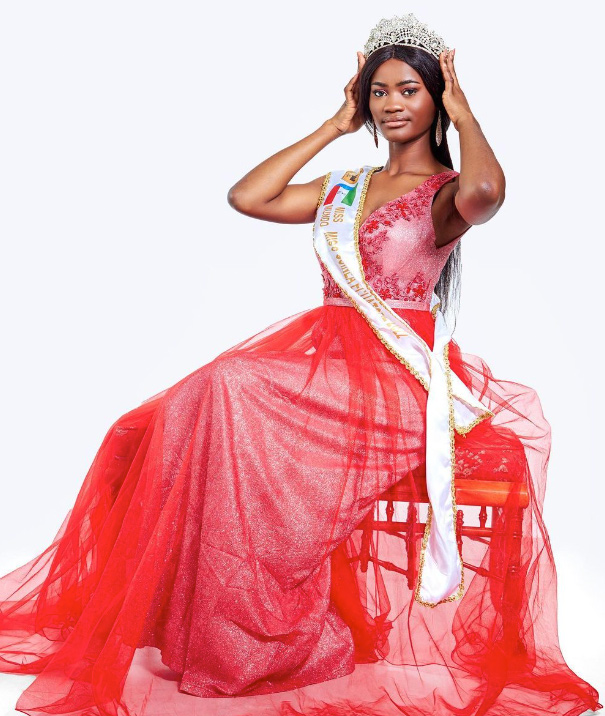 Apart from being a beauty queen, Vanila also aspires to be a lawyer in the future. Her dream is to one day open a law firm that specializes in cases of sexual abuse and gender-based violence.
At the Miss Guinea Ecuatorial 2022 pageant, Vanila also won the title of Miss Popular. Her victory has made her eligible to represent her country at the Miss World competition.
Apart from Vanila, two other winners emerged at the Miss Guinea Ecuatorial 2022 pageant. Alba Isabel Obama was crowned as Miss Universe Equatorial Guinea 2022, while Maria Marta Asong was designated as Miss International Equatorial Guinea 2022.
The winners of this pageant represent the country at Miss Universe, Miss World, and Miss International competitions.
Last year's titleholders were Martina Mituy Avomo, Gladys Adjaba, and Victoria Kalu Gerona, who represented Equatorial Guinea at Miss Universe, Miss World, and Miss International, respectively.
Equatorial Guinea, a country in central Africa, made its debut at the Miss World pageant in 2012. Since then, the country has been sending its representatives to various international beauty pageants. Miss Guinea Ecuatorial, the national pageant of the country, was founded a decade ago and is organized by Agencia Mouge.
Vanila Andeme's victory has brought pride and joy to her country, and her supporters are looking forward to her performance at the Miss World pageant.
---