Lucy Thomson, the winner of Miss Scotland 2022, is a 23-year-old beauty from Dunfermline, Fife, Scotland. As Miss Scotland 2022, she will represent Scotland at Miss World.
Lucy Thomson Biography
Lucy attended Dollar Academy in Dollar, Scotland, from 2010 to 2016 and earned her master's degree in business management from the University of Aberdeen in 2020.
She then attended the University of Strathclyde in Glasgow, Scotland, from 2020 to 2021, where she earned her bachelor's degree in international management.
Lucy is Lesley Thomson's daughter and is active in her community. She even started her own charity, The BRAvery Trust, in 2020, which works to provide underwear and menstrual products to people in need.
Lucy Thomson At Miss Scotland
Lucy was crowned Miss Scotland at the final event held at Glasgow's Grand Central Hotel on July 29, 2022. She beat 10 other finalists to win the prestigious beauty pageant.
Olivia McPike from Kirkintilloch and Ailsa Black from Edinburgh were the first and second runners-up, respectively.
Lucy is also a part of the Scottish Fashion Association and works as an ambassador for Revolve. She has previously competed in Miss Scotland 2019, where she did not make it to the top three.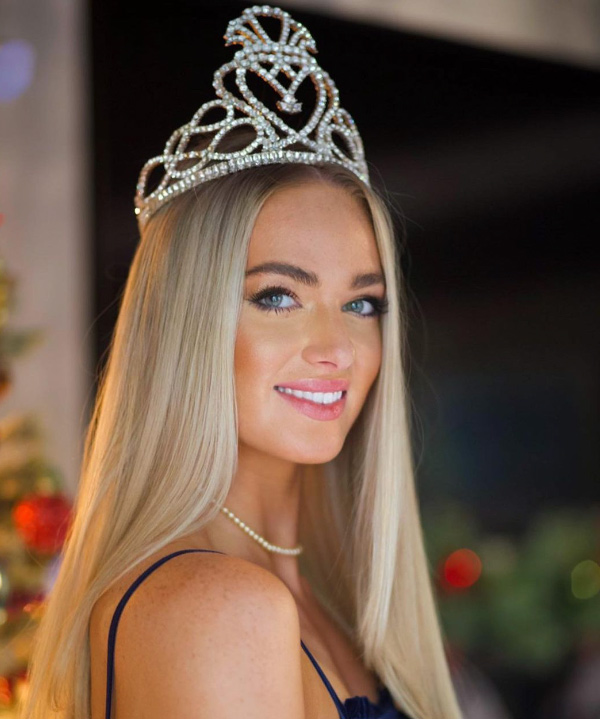 Lucy is known for her charitable work, and she chose to fundraise for CHAS as part of her Miss Scotland journey. She had worked at a disability camp in America last summer and was determined to use the Miss Scotland platform to raise awareness of what the charity does.
Lucy's win has been celebrated by her friends, family, and supporters who have been inspired by her journey to the national crown. She is expected to make Scotland proud at Miss World 2022 with her beauty, goodwill, and passion.
---